A nutritious dinner will help you feel satisfied and give your body the nutrients it needs. Dinner time is a great time to eat low-starch, fiber-rich vegetables like broccoli, kale, cauliflower, peppers, and mushrooms. Variety matters because different foods provide different types of nutrients and fiber, so try to have at least three or four different ingredients on your plate—if you can make 10, even better!
Healthy Tacos
Healthy vegetarian tacos—stuffed with smoky courgette, fragrant black beans, pickled red onions, and creamy avocado—are a light dinner the whole family can enjoy.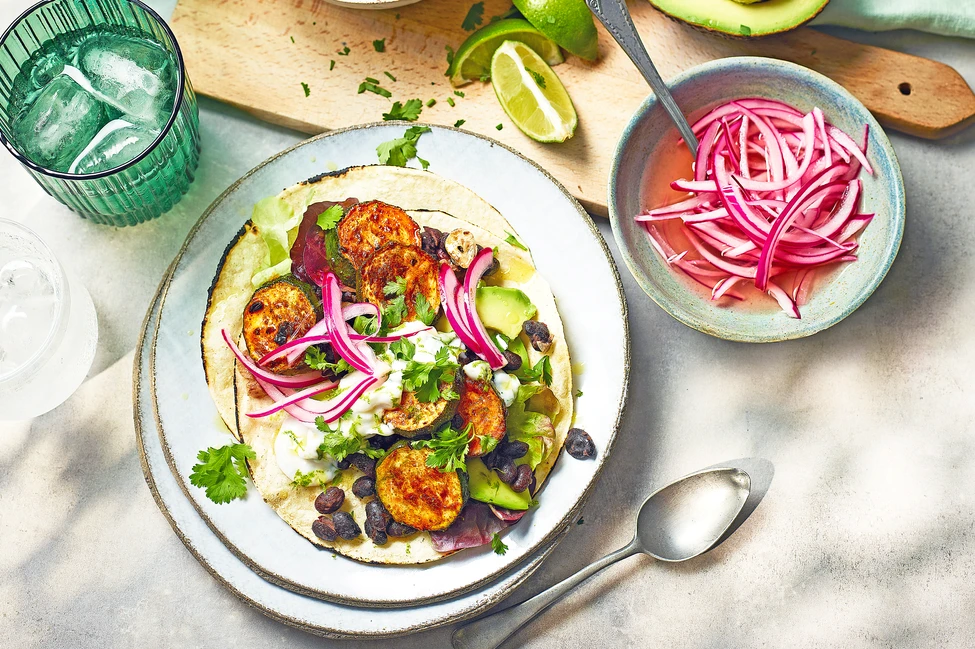 Healthy Sausage Sheet Pan
A well-balanced, nutritious, and well-seasoned sausage griddle is packed with smoky, juicy flavor, making it a solid midweek option that's also healthy.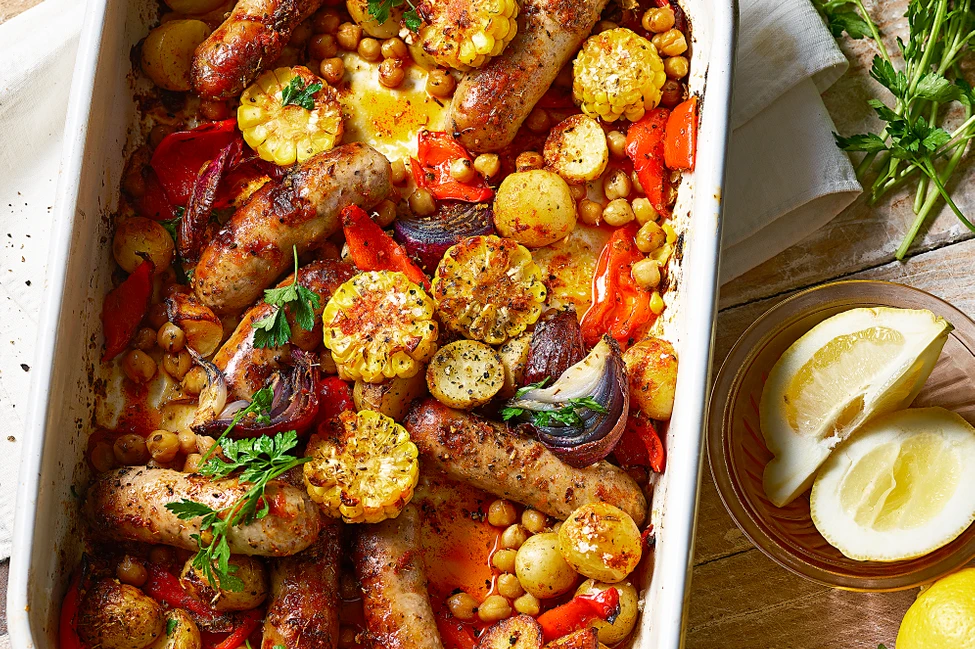 Mexican Shrimp Soup
This easy one-pot is full of cumin, smoked paprika, and lime flavor. Avocados are a great source of healthy fats, and a generous helping of fresh cilantro is rich in antioxidants.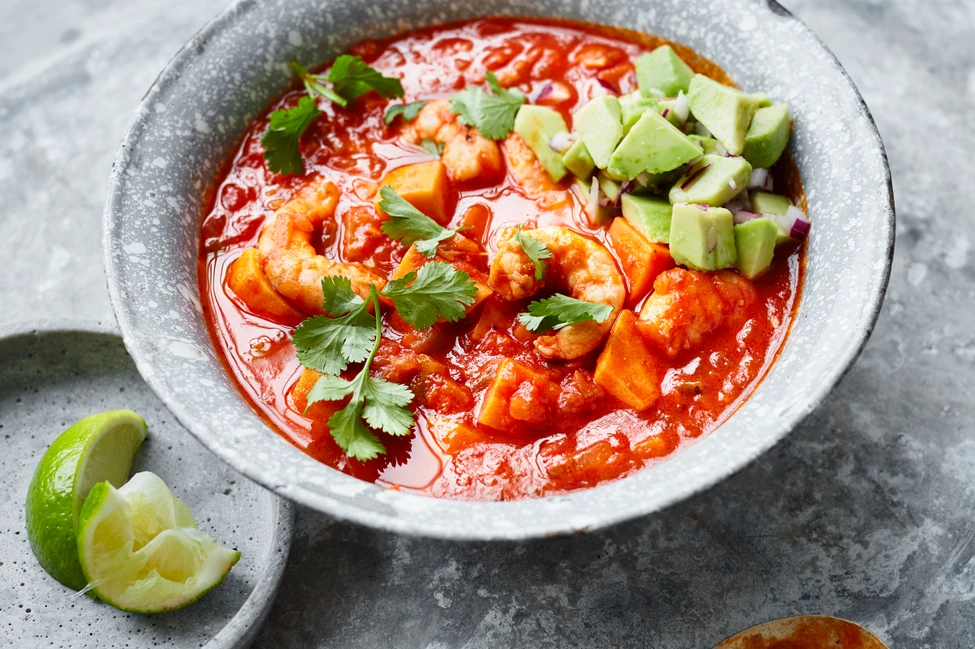 Korean Fried Cauliflower Rice
This potent recipe is gluten-free and low in carbs—a great healthy alternative to fried rice. It's a wide variety of vegetables, high in fiber and antioxidants, and provides 21.1 grams of protein per serving.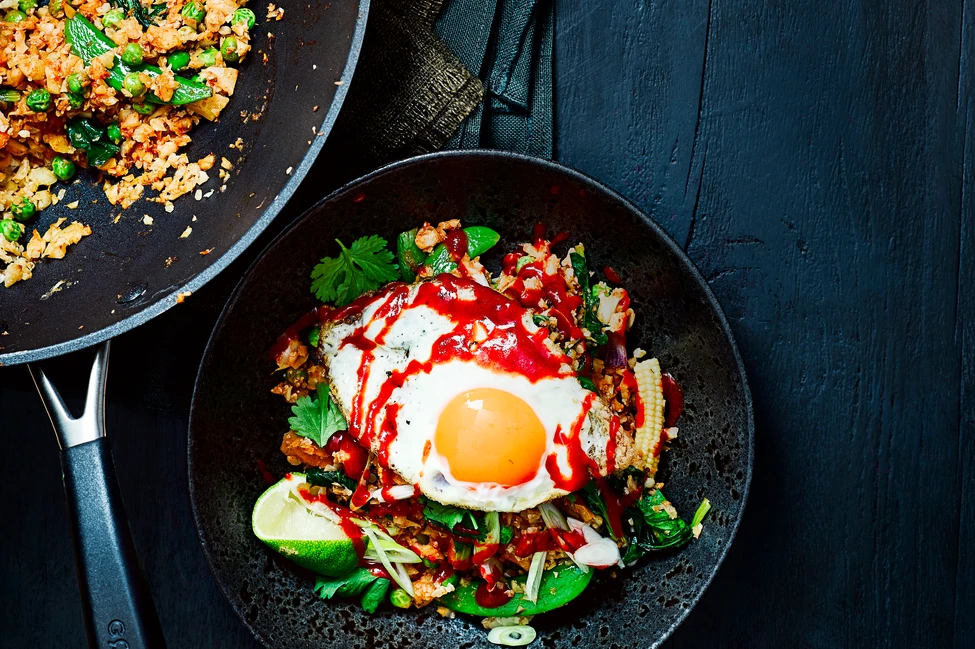 Tofu Tacos
Tofu doesn't have to be boring. These light and tasty tacos are packed with protein (24.6 grams per serving) and fresh fruits and vegetables. They're ready in just 30 minutes.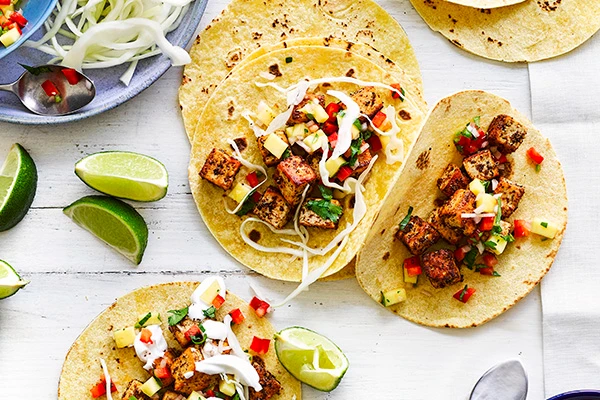 Kimchi Baked Tofu
A traditional Korean fermented food, kimchi not only adds flavor. It's a natural source of probiotics and fiber, basically your gut's favorite. Studies show that eating kimchi regularly has positive effects on the gut, immune system, brain function, and skin health.